The Finlays Community Trust is an independent charity that endeavours to empower communities and nurture sustainable growth in Kericho and Bomet Counties. Funded by James Finlay Kenya, the Trust aims to deliver maximum social, environmental and economic benefits by taking a collaborative approach in working with the local communities, thus creating shared value.
By partnering with the community, we ensure The Trust invests in and supports the projects and initiatives that have the most meaningful and enduring impact thus creating shared value.
The Finlays Community Trust.
Pamoja Tustawi / Together We Prosper
OUR COMMITMENT
1. Acting for the long-term.
We create sustainable, long-term impact by supporting a variety of projects and initiatives across the strategically important areas of education, infrastructure, health and disaster relief.
2. Partnering with the Community.
Being community-driven is one of our key values which is why we appoint trustees from local communities, who are nominated by the communities themselves. This gives them an equal voice in the administration of the Trust and allocation of funds. The Trustees seek to allocate funds equitably across Kericho and Bomet Counties.
3. Independent and transparent.
We are funded by James Finlay (Kenya) Limited who has committed to sustainably support residents of Kericho and Bomet counties through funding.
4. Substantial long-term investment.
We are funded by James Finlay Kenya which has committed to enhance its funding significantly to continue to support Bomet and Kericho Counties.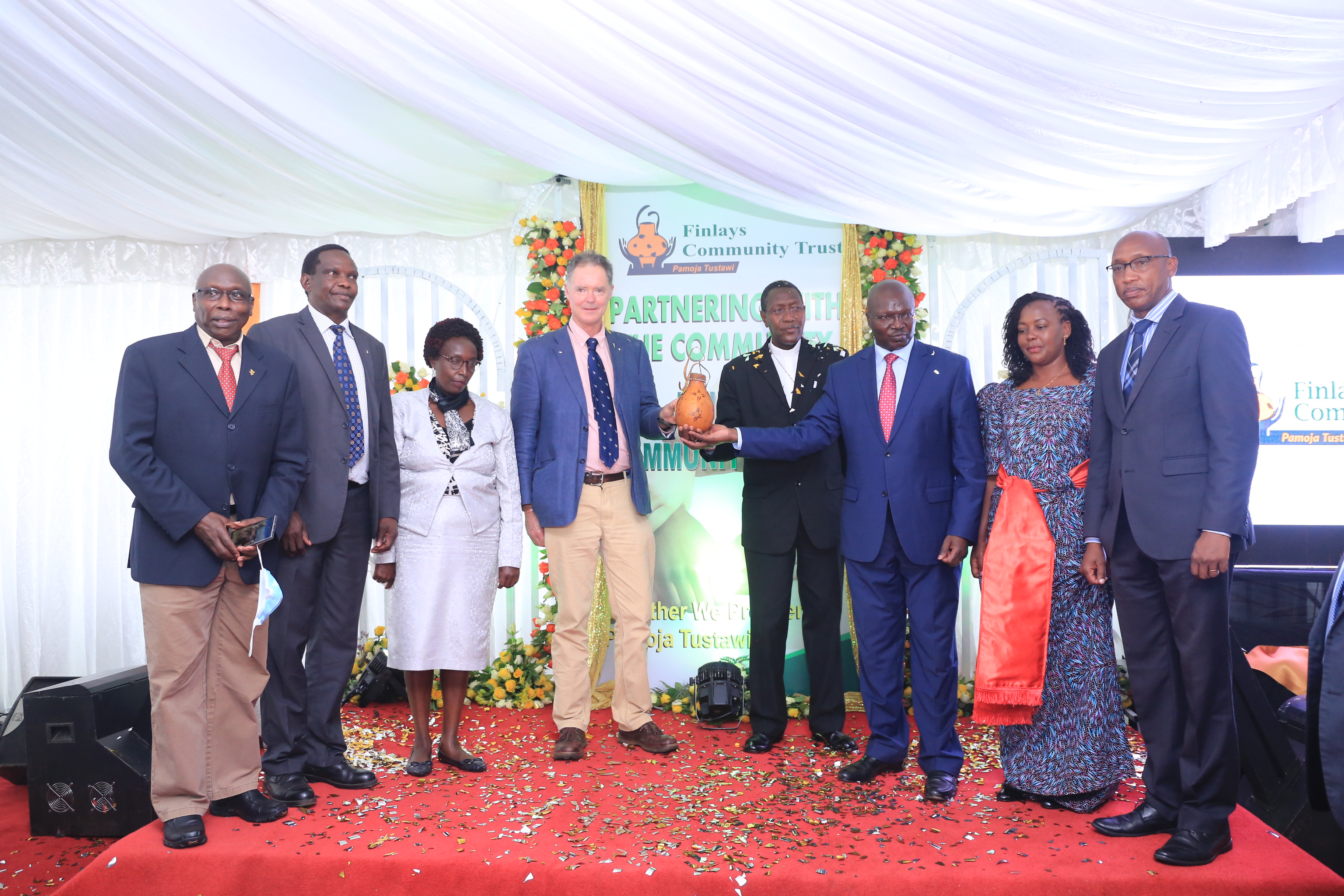 PURPOSE
The Trust will ensure we deliver maximum value by working closely with the local communities; co-creating and delivering initiatives with a positive impact in Kericho and Bomet counties.
GOAL
The Finlays Community Trust seeks to empower communities and nurture sustainable growth in Kericho and Bomet Counties.
GOVERNANCE
Greater responsibility for governance of the Trust is vested in the community. The Trust is governed by an independent Board that includes trustees from Finlays, the community and a chairperson who acts as an impartial and objective voice providing strategic advice to its members.
CHAIRPERSON, BOARD OF TRUSTEES.
Rt. Rev. COL(RTD) Alfred K. Rotich, MBS
Rt. Rev. Alfred Rotich is the Bishop of the Catholic Diocese of Kericho. Prior to his appointment as the Bishop of the Kericho Diocese, he was the Bishop Emeritus of the Military Ordinariate, Auxiliary Bishop of Nairobi and Titular Bishop of Iulium Carnicum.
He was the first full-time bishop of the Military Ordinariate and served as Military Chaplain. He rose through the ranks to become Colonel, the highest rank that a religious person can rise in the military.
He has served as Bishop Chairman of Caritas Kenya and the Social Communications Commissions, Vice Chairman of the Commission for Inter-Religious Dialogue and also Vice Chairman of the Family Life National Office. He is a Bishop Member of the Catholic Justice and Peace Commission and the Mainstream Church Leader's Forum. He is also the Vice Chairman of the Commission for Inter-Religious Dialogue and Ecumenism and the Bishop Chaplain of the Uniformed and Disciplined Services. He is also a member of the Mainstream Church Leaders' Forum.
Bishop Rotich joined St. Augustine Major Seminary, Mabanga, for his philosophy training before joining St. Thomas Aquinas Major Seminary, Langata for Theology training. After theology school, he was ordained a priest of the Diocese of Nakuru.
Anne Chepkoech.
Anne is the Managing Partner & Chief Technical Advisor at Alstar Limited. She has over 15 years' experience in designing and implementing social enterprise development programs in the agricultural sector.
Her work and leadership as a private sector development and tea professional is focused on the sustainability of the specialty tea sector through empowerment, tea and sustainability education, gender equity advocacy and promotion through fair recognition of efforts by Kenyan small-scale tea farmers.
At Regional and National level, she has coordinated several projects supporting women-owned and agriculture sector specific businesses. Her role has been geared towards supporting women to be more competitive in markets by working with business support organizations and providing direct support to women-owned businesses through training, mentoring, and coaching. Through the projects, she engages market partners to adopt business practices that create economic opportunities for women-owned businesses.
Sammy Kiprono Kirui (HSC)
Sammy is the General Manager – Corporate Affairs at James Finlay (K) Limited. In his role, he provides community support, heads the Finlays Community Trust secretariat, acts as a liaison with government agencies and oversees the Security, Administration, Outgrowers, Communications and Legal departments at James Finlay (K) Limited. He has over 25 years of experience in tea business in which he has served in various capacities since 1994.
In 2019, he was awarded the Head of State Commendation (HSC) in recognition for his role in promoting education and conservation of the environment through Finlays corporate social responsibility programs.
Sammy played a key role in the formation of the Fintea Cooperative Union which has over 10,000 small scale farmers. Through this co-operative union, farmers were trained and acquired the Certification by Rainforest Alliance (RA) and Fairtrade. He was also able to link farmers to international partners such as Netherland's Rabbo bank which offers soft loans to farmers` cooperatives, Co-operative Union UK, Techno Serve and the EU.
His current projects include working with Sainsburys to help farmers receive premiums for farm development and working with partners, steering the construction of water springs protection projects such as Kipchobos in Konoin and Seretut in Belgut constituency
In addition to his role at Finlays, Sammy is the Chairperson of the Konoin Technical Training Institute board. He has also sat in various boards including Kericho Teachers Training College, Kenya Institute of Management – Kericho branch and the Kenya Institute of supplies management. He is also a retired chairman of the Kericho Golf Club.
Sammy holds an MBA degree in Strategic Management from Kenyatta, a bachelor's degree in Economics and Sociology from Egerton University as well as post-graduate diplomas in Human Resource Management and Supplies Management. He is a certified productivity champion in Kenya.
Dr. Rop Williter Chepkemoi Ngeno PHD(HRM)
Dr. Rop is a lecturer at the School of Business and Economics, Department of Marketing, Management Science, Tourism and Hospitality at the University of Kabianga.
She holds a PhD in Human Resource Management from Jomo Kenyatta University of Agriculture and Technology, a Master of Business Administration in Human Resource Management (HRM) from Kenyatta University and a Bachelor of Education degree from Moi University.
As a scholar in the subject of Human Resource, Dr. Rop is highly published, with over 15 published articles across various journals and she has also participated in various conferences on the same subject matter.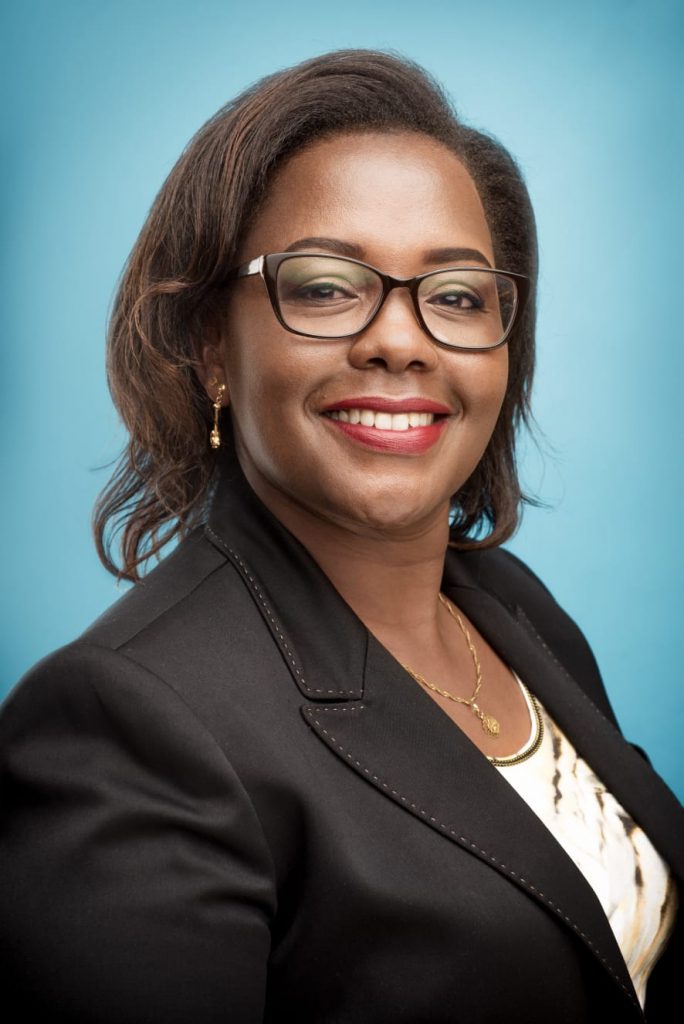 Janet Ruto.
Janet is the Manager Diversity and Inclusion at James Finlay Kenya Limited. She is tasked with providing technical and strategic advice in the mainstreaming of gender into all the workplace policies, procedures, processes and practices within the Tea and flower value chains.
Janet holds a master's Degree in Disaster Risk Management and Humanitarian Assistance, Post Graduate Diploma in Gender and Development and Bachelor of Education (Honours).
She has extensive work experience spanning over 27 years in education, humanitarian, development and the business sector in the Horn of Africa and East Africa specializing in programs that promote community resilience, human rights, safety and economic empowerment for all. Some of the organizations she has worked for at Advisory and Management level include Save the Children UK in Mandera; Northeastern – Kenya, Oxfam GB in Hargesia- Somaliland, Jijiga Region- Ethiopia and Karamoja- Uganda, and Catholic Agency for Overseas Development (CAFOD) in Khartoum Sudan. Janet is passionate about empowering communities and challenging barriers that negate the enjoyment of human rights by all.
Amb. Joshua Kipkoech Terer.
Joshua is the Secretary of the Kipsigis Highlands Cooperative Society. Amb. Terer served as the High Commissioner of Kenya to India and Nigeria. Prior to joining
public service, He has previously served as the Permanent Secretary for Ministry of Labour & Human Resource Development, Ministry of Local Government, Ministry of Labour & Human Resource, Office of The Vice President & Ministry of Home Affairs, Heritage & Sports and the Ministry of Agriculture.
He formerly served as the Chairman of the Public Service Board in Bomet, Chairman of the Kapkatet District Hospital, Chairman of the Mau Tea Coop Society, Deputy Director of the Ministry of Education (Nairobi), Member of the Egerton University Governing Council and the Provincial Education Officer- Central Province.
Joshua holds Bachelor of Arts in Education degree from the Dar Es Salaam University and professional certificates from Bristol, UK.
Wesley Bosuben.
Wesley is the General Manager in charge of Tea Estates at James Finlay (Kenya) Limited. He is tasked with the responsibility of strategically leading the tea estates and factory operations to sustainably achieve stakeholder satisfaction.
Wesley has extensive work experience spanning over 28 years in civil engineering, tea production operations, management, and marketing. He is focussed, diligent and team building oriented. He has capabilities to handle challenging leadership roles and foster growth for the attainment of strategic goals.

Wesley holds a BSc in Civil Engineering (Hons) from University of Nairobi. He is a Registered Graduate Engineer with Engineers Board of Kenya (EBK) and a member of the Institution of
Engineers of Kenya (IEK).
Wesley started his career as an Assistant Resident Engineer with Ministry of Roads and Public Works in 1993 where he worked until 1996 when he joined James Finlays Kenya as an Assistant Estate Manager. He has had an illustrious career with James Finlay Kenya working in various roles and capacities which has seen him rise through the ranks to his current position.
Wesley is also passionate about public and community service. He has served the community in various roles and capacities. He is currently the Chairman of building and development committee at African Inland Church Kericho; a role he has performed since 2014. He has also been a member of the Kericho Primary School board of management since 2015. Wesley also served Kericho Tea Boys High School as board member between 2010 and 2013 as a board Chair between 2013 – 2015. His commitment and diligence has also seen him serve as a Member of Board of Directors of Ndege Chai Sacco between 2006 and 2009.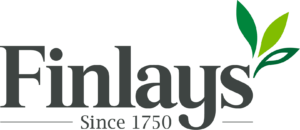 James Finlay (Kenya) Limited is a leading grower, manufacturer and supplier of Kenyan tea and our tea is loved by consumers all around the world. Our aim is to make fantastic tea that consumers all over the world over will enjoy, supporting the economic development of Kericho and Bomet Counties. Our core value is to be sustainable, and that means we take our commitment to the communities we serve, and the environment we operate in, with the utmost importance. James Finlay Kenya is part of Finlays, a trusted leading global B2B supplier of tea, coffee and botanicals.